The Hopeful Mindset
Finding Hope in the Natural World
About The Hopeful Mindset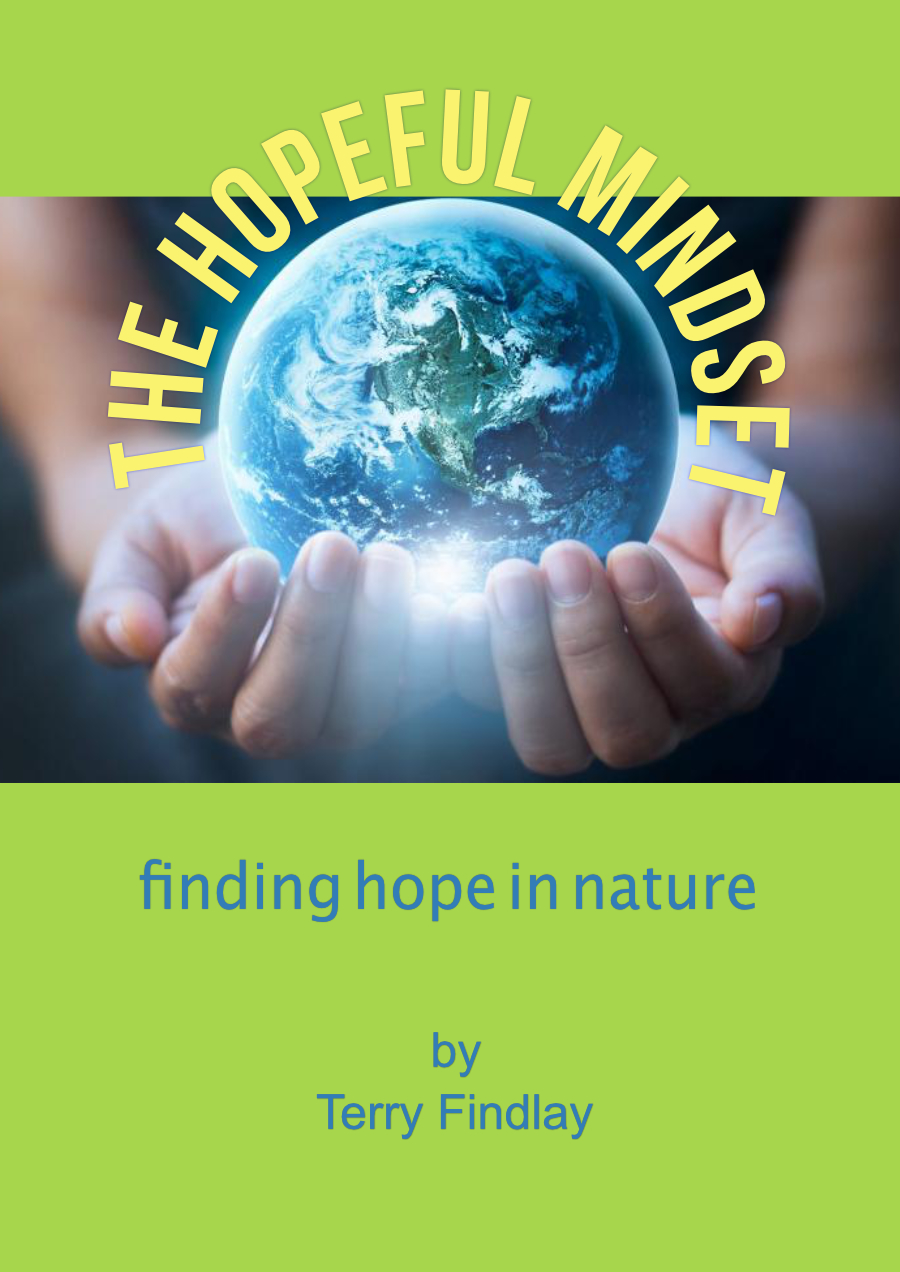 The free PDF includes:
The Hopeful Mindset (80 pages)
The Appedices: Practicing Hopeful Values, Building a Better Future, and Carving Up Reality
About Mindsets
A mindset is a way of seeing the world, a worldview or world perspective. It is a set of beliefs and values about how the world works and our place in it. For the most part our mindsets develop without our conscious awareness. As we grow up we adopt beliefs or draw conclusions about how things work. There are many sources that influence this process: family, society, culture, personal experience, and so on. We who are part of Western Civilization have naturally been heavily influenced by the belief systems that are at its foundation.  Our personal values arise out of the interaction of these factors. This is how our default mindsets are formed.
Looking to Nature
The Hopeful Mindset looks at this process and looks at how the values inherent in western mindsets are primarily based on a mistaken assumption about the nature of the world and our place in it. It then looks to how natural systems operate in search of a more reliable source for understanding our predicament. In doing so a system of values arises that is consistent with the fundamental nature of our interdependent world. These values are hopeful because they are aligned with the nature of our existence and, therefore, support the achievement of goals based on an interdependent view of the world.